"If you build it, they will come."
This line from the film Field of Dreams, one of the best sports movies ever made (fact), is a favorite of mine when it comes to summarizing how to construct an ideal productization process.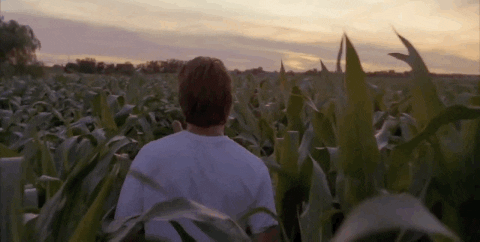 This quote speaks to the idea that if you build something that provides an excellent experience, people will seek it out. Within the film, there is an overarching theme that in a world of practicality and process, we are often forced to sacrifice experience in favor of efficiency or repeatability. The main characters struggle to prove to the world that providing something enjoyable (baseball with deceased legends) is ultimately more profitable than simply providing something that "works" (sweet Iowa corn to pay mortgage).
This theme directly translates into the world of product creation, iteration, and delivery. As the film (eventually) shows, when an excellent experience is provided, customers will flock to it.
Taking customer feedback seriously
This idea is built into the way PactSafe prioritizes our feature enhancements and versioning.
We intentionally collect user feedback that informs our product and ensures customer experience remains at the forefront of what we do. Our new feedback portal, called the Product Center, formalizes this process for our customers.
Inside PactSafe's Product Center
Within the Product Center, we present features that customers can "upvote" or comment on. This information directly integrates with our product backlog, generating a "customer influence" score that we take into consideration when developing our roadmap. Customers can also suggest net new features that are not presented to them, allowing custom use cases and new ideas to be added to our backlog for discovery.
When told "if [he] builds it, they will come," Kevin Costner asks "what's in it for me?" PactSafe is constantly curating a backlog of features influenced by the latest litigation trends, and understanding which of these features address current customer pain points helps us shape our product.
Allowing customer feedback to factor into your product development doesn't just enhance the experience for your customer, it helps your company create a product that effectively fills a need in the market.
It's better to build with, not for, your customer
It is easy to just build for your customer, attempting to anticipate or diagnose their needs and pains. But building with your customer is far superior. Let them be the subject matter expert when it comes to their business, while you focus on developing a product that provides a solution.
To check out the new Product Center, click the link below. We look forward to working together.